Customer Reviews
About Me
By LIMN Architects
Franklinville, NJ

"All of the work was done in a timely manner. Also, we really appreciated your quick response w/ additional information for the..."

By Cambium Building LLC
Turnersville, NJ

"Great experience, great people, great service, extremely satisfied and will tell others about Coastal Insulation."

By John B.
Moorestown, NJ

"Professional, well known company. The residential team seems to be extremely knowledgable when it comes to this home science..."

By Max S.
Trenton, NJ

"I had no idea my crawlspaces were so horrible, he gave me pictures and a great detail to what was wrong."

By Arnold W.
Cookstown, NJ

"Great working with Jim and the rest of the Coastal crew! Looking forward to the next job. Thanks. "

By Howard M.
Jackson, NJ

"A+++++++ This means a lot to my family, the house looked great when project was completed"

By Charles C.
Spotswood, NJ

"Every aspect of the job was done on time and everyone was friendly. Coastal is a great team to work with, especially when you..."

By Charles C.
Long Branch, NJ

By Glenn D.
Poughkeepsie, NY

"fantastic service, salesman(James Pulver) was the most professional sales person we had interviewed. Follow up at every point in..."
Bret Schwartz

from

Coastal Insulation
Title:
Vice President
Bret began working at Coastal at the age of 13 and throughout his youth he worked hard at Coastal, doing labor and learning to appreciate and respect the value of being a hard worker.
Bret later attended Boston University's world renown business school where he excelled as a leader and graduated with a degree in Business Management/Administration.
After graduating he spent the next couple years living in Boston, building and later overseeing an entertainment establishment.
After successfully launching that endeavor he relocated back to NJ to re-join his home at Coastal Insulation. At that time, he spent multiple years learning each position in the company before taking his position at the Presidents side as the Vice President.
Bret loves business, Coastal, all of its employees and takes pleasure in leading the team. There is not a day that Bret wakes up and isn't happy to be going into Coastal's beautiful headquarters (which he spent years to find the perfect location, then designing and having it built).
Videos from projects I was involved with: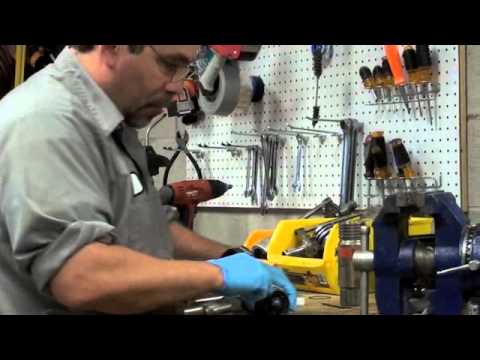 Spray Foam Insulation - Coastal Quality...
Spray foam insulation is more complicated to install than the more traditional types of insulation. To make...
Watch Video
Related Videos
Photo galleries from jobs I've worked on:
Before and after photos from jobs I've worked on: