Customer Reviews
About Me
By Cathy S.
Cherry Hill, NJ

"I had a great experience dealing with Coastal and I would highly recommend them!"

By Peter K.
Ventnor, NJ

"Frank Bovio knew exactly what he was doing, and when we had a small air leak, he came back and located the leak and refoamed that..."

By Trevor N.
Hamilton, NJ

By Lydia B.
East Brunswick, NJ

"We were not sure about doing spray foam, until this nice man presented the facts to us, plus a BIG state rebate!"

By J B.
Marlboro, NJ

"I turned several side attics (knee attics) into living space areas. The spray foam process was awesome. These areas seems more..."
John Achille

from

Coastal Insulation
Title:
Vice President
Hometown:
Brick, NJ
Spouse: Theresa
Children: Hailey (14), Abigail (13), and Reese (10)
Residence: Brick NJ
Hobbies: Fishing, Home Improvement, Coaching
Position Vice President
Work Experience:
After graduating Rutgers University with a BS in Civil and Enviromental Engineering, I decided to pursue a career in construction management working with Turner Construction. That endeavor led me to eventually work for a heavy civil construction and management firm as a Project Engineer - EE Cruz & Company. I wanted to become part of an organization that specialized in one trade. I had the opportunity to work at Coastal Insulation and have enjoyed the detail we are able to focus on as a subcontractor. In 2007 our spray foam division was started, and has grown into one of the most respected in the industry. In 2017 we started our DES division to bring our services to homeowners that want to make their homes more comfortable and energy efficient.
President, Spray Polyurethane Foam Alliance
Building Analyst, Envelope BPI Certified
Bachelors of Science - Civil and Enviromental Engineering, Rutgers University
Videos from projects I was involved with: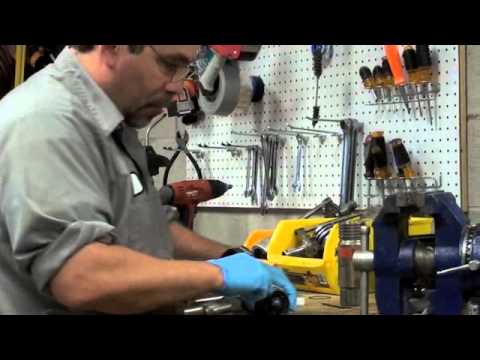 Spray Foam Insulation - Coastal Quality...
Spray foam insulation is more complicated to install than the more traditional types of insulation. To make...
Watch Video
Related Videos
Photo galleries from jobs I've worked on:
Before and after photos from jobs I've worked on: