The Innovative
Insulation Specialists™
Complete Solutions for all Residential &
Commercial Insulation Projects

We Fix Uncomfortable Homes

Commercial and Residential Insulation Experts Near East Windsor, Princeton, Montgomery
Enjoy improved comfort and energy efficiency with our complete insulation services
Energy efficiency is a major concern for homeowners, business owners, and property managers everywhere. Coastal Insulation provides complete residential and commercial insulation services that will improve the comfort of your home or building while also helping you save money on your heating and cooling costs.
Our insulation services are a proven, effective solution for uncomfortable rooms and expensive HVAC bills, making them a smart choice for any business or homeowner. If you're interested in an energy audit, air sealing, or insulation services, give us a call today at 1-609-534-4845 to get started! We offer free estimates on all our work in Hightstown, Trenton, Old Bridge and nearby.
our service area
We serve the following areas
Manchester Township,

North Brunswick,

Robbinsville,
our locations:
coastal insulation
100 Lake dr
east windsor, NJ 08520
1-732-410-7646
coastal insulation
77 Water St 7th Floor
new york, NY 10005
1-917-310-3471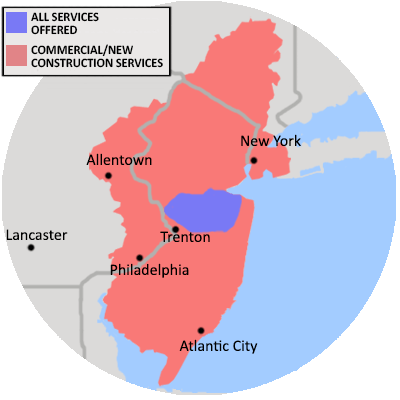 Our complete insulation services
At Coastal Insulation, our experts are trained to carefully evaluate your property and recommend a custom insulation solution that suits your needs. Whether you're looking for home performance, weatherization or insulation, Coastal Insulation provides these services for both large scale commercial properties and NJ, NY, and PA homes. We have the materials, techniques, and experience to give you the energy saving results you want.
Since 1974, we have been known as your largest regional contractor for new construction insulation, but Coastal Insulation's services provide much more than that. Coastal Insulation offers home performance and weatherization for both new and existing homes in East Windsor, Princeton, Montgomery, and surrounding towns. From air sealing attics to conditioning crawl spaces to eliminate cold, drafty floors, we can provide the services to add comfort and value to your home.
Our insulation materials include spray foam, blown cellulose, blown fiberglass, fiberglass batts and rigid foam insulation. Each of these has benefits depending on the area you need insulated. We also offer air sealing, duct insulation, home insulation, and home energy audits. Our insulation services cover existing homes, warehouses, high and low rise metropolitan buildings, and just about any other NJ, NY, and PA building that is in need of insulation!
Why New Jersey, New York, and Pennsylvania Property Owners Choose Us
Experienced company with certified home energy specialists
Award-winning, patented systems
Local service, national support
Expensive heating and cooling costs and uncomfortable rooms are a major concern for homeowners and property managers everywhere. Coastal Insulation can help you solve these problems with expert air sealing and insulation services. As the local member of the Dr. Energy Saver network, we have access to the best products and techniques in the industry, and our trained and certified professionals will provide you with an expert solution every day.
If you're ready to start saving money on heating and cooling bills while improving home comfort, the experts at Coastal Insulation are here to help. Call us today at 1-800-535-0028 or contact us online to get started with a home energy audit and free estimate on insulation services! We offer all our services in East Windsor, Princeton, Montgomery, New Brunswick, East Brunswick, Monroe Township, North Brunswick, Marlboro, Lawrence Township, Princeton and throughout the surrounding areas.
▶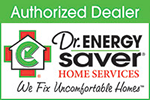 $0 Down Financing Available