Customer Reviews
About Me
By Bob K.
Hopewell, NJ

"The process from start to finish was extremely smooth. Jim's knowledge is outstanding! The crew that installed the product was..."

By Andrew O.
Plainsboro, NJ

"Coastal is the best in the industry! I wouldn't use anyone else for my company's insulation needs."

By Continental Builders Inc.
Lakewood, NJ

"Helpful and explained well. Provided info and docs."

By Pete F.
New Brunswick, NJ

"After meeting Paul at a social event, I took his card. After I contacted him, he showed me ways to get a rebate and financing on..."

By Glenn D.
Poughkeepsie, NY

"fantastic service, salesman(James Pulver) was the most professional sales person we had interviewed. Follow up at every point in..."
Steven Schwartz

from

Coastal Insulation
Title:
Founder & President
In the summer of 1975, Steven Schwartz launched his company, Coastal Insulation Corporation, with just one installer, one van, and one salesman - himself. His new business coincided with the birth of his daughter, Dana, and three months later, he acquired his first housing development: Dana Estates.
Steven has always been interested in business. After graduating in Finance from the University of Akron in 1969, he quickly found work in the industry with a drywall contractor, building up experience before starting his own company.
Over the past forty years, Coastal has grown on an upward trajectory to over 175 employees. The original central New Jersey territory has expanded throughout the state, and also includes New York, Pennsylvania, and Connecticut.
In 2007 the company moved to a newly constructed building located in East Windsor, New Jersey. Etched on the interior door is a motto Steven coined himself, based on the deep value he places on employees and working together as a team:
"Motivated personnel with positive attitudes, working toward a common goal, cannot be substituted for any other resource."
For the past 17 years, Coastal celebrates its personnel at a company-wide picnic, where employees and their families enjoy the day together. For Steven, this gathering of hundreds of families represents the true meaning of success.
Videos from projects I was involved with: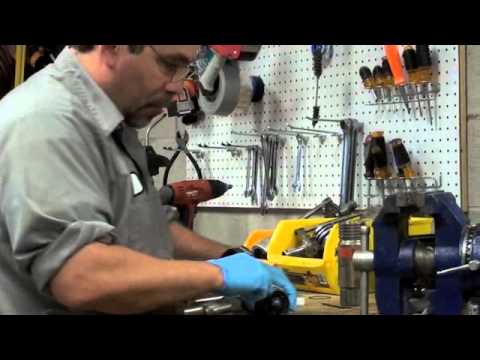 Spray Foam Insulation - Coastal Quality...
Spray foam insulation is more complicated to install than the more traditional types of insulation. To make...
Watch Video
Related Videos
Photo galleries from jobs I've worked on:
Before and after photos from jobs I've worked on: